Web Design
Website design services available to businesses, groups, organizations and individuals.
Website designs tailored to meet your specific requirements.
Websites that perform and develop to meet your objectives.
Content Management System solutions that allow you to alter the content on your website.
Websites created from identifying your needs, overall design, graphic design, logo design to page layout and content.
Portfolio
Beestons Farm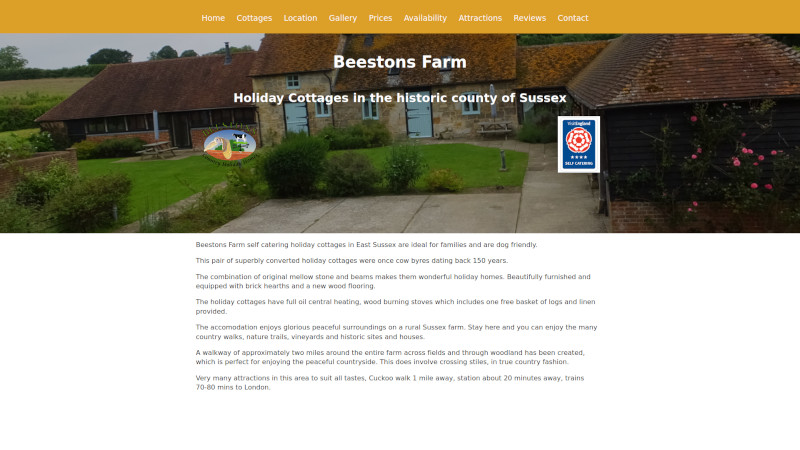 Boring House Farm