IT consultancy
I am an independent IT consultant offering help and advice on how best to use information technology to meet objectives or overcome technical problems.
I am able to give objective advice and recommend software, hardware and network requirements.
If you are starting up a new business I am able to analyse your IT requirements and give independent and objective advice identifying the right solutions and align them with your business.
I have a wide range of IT skills and am able to define software, hardware and network requirements
I am able to design, install, test and monitor new systems
IT infrastructure
Information Technology Infrastructure services I provide are the deployment and management of on premise Hardware, Software and Network systems. I am able to install, maintain and manage servers, Desktop PCs, workstations, laptops, tablets, network switches, firewall devices, routers, backup devices and printers.

Hardware
The infrastructure of a small business may consist of a few PC's, Workstations or laptops in a peer to peer network. The physical installation of a computer may involve unpacking everything from the box and connecting the peripherals that came with it (keyboard, monitor(s), mouse, speakers, etc.) also connecting power from the computer to a power socket or an Uninteruptable Power Supply (UPS).
As your business grows and the number of employees expands there will be a growing need to use a server to store files or run applications, such as sharing files or a database application. The physical installation of a server may be on a rack or stand alone tower. The work will include connecting all power, network cables and peripherals. The server will then be turned on to test basic server power up and network connectivity. The server wiil then be ready for OS and software installation.
Anyone or a business that uses computers or devices should have some form of backup be it cloud based or some form of backup device such as CDs, DVDs, USB sticks, External Hard Drives, Solid-State Drives SSD, Network Storage Devices.
Software
Infrastructure software is software that allows a business or organization to operate the entire enterprise. Common examples of infrastructure software are operating systems, databases, data processing, messaging, administration tools.
New infrastructure installations may require an operating system to be installed on a server or desktop computer. Operating system platforms for client computers may have Windows, macOS, or a linux desktop distribution.
Network
Network infrastructure is the hardware and software resources of an entire network that enable network connectivity Hardware: routers, switches, cables, wierless Software: Operating systems, firewall, network security applications A simple network may consist of a few devices connected to the internet via router that may have wireless capability
Support
Providing assistance to individuals or businesses with problems or technical issues
On site and Off site support services which includes: remote support, desktop support, network support, linux support, laptop support, server support, technical support, online support, small business support, windows help and support.
Telephone, Email and IM support.
Solutions
Software solutions: Helping you choose the right software to suite your business needs.
Backup solutions: LAN-based solutions or direct attached storage, online backup solutions and backup software.
Database solutions: Database design and implementation. Upgrade old databases.
Web solutions: Web Design, ecommerce, content management systems.
Network security solutions: Firewalls, antivirus software, strong passwords.
Intranet solutions: Web services, communication, applications.
Pc solutions: Computer repair and maintenance, Pc setup and installation.
Repair
Offering a fault finding and repair service that covers PC repair, laptop repair, server repair, printer repair, motherboard repair and network repair.
Providing a computer repair service to solve your computer problems.
Computer repair technician offering on-site or off-site computer repairs.
Hardware repairs to all makes and models of desktop computers, laptops, Mac's.
Computer peripheral repair such as mouse, keyboard, printers and scanners.
Removal of Viruses, Adware, Spyware and Trojans.
Maintenance
Computer cleaning exterior and interior including removal of dust and debris from cooling fans, power supplies and hardware components.
Disk Maintenance to remove unwanted files and improve performance.
Perform software updates with improvements or to correct bugs.
Preventative maintenance to stop things going wrong in the first place.
Operating System reinstallation.
Data recovery and back up services.
Web Design
Website design services available to businesses, groups, organizations and individuals.
Website designs tailored to meet your specific requirements.
Websites that perform and develop to meet your objectives.
Content Management System solutions that allow you to alter the content on your website.
Websites created from identifying your needs, overall design, graphic design, logo design to page layout and content.
Portfolio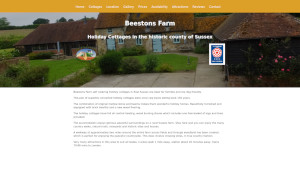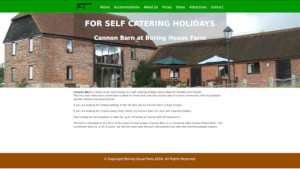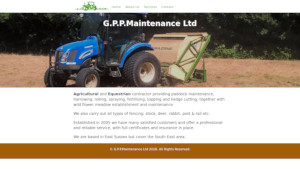 Hosting
I Provide hosting services on linux based servers on premise in Devon. I offer Hosting as part of a web design package with email either on shared Hosting or on a dedicated server. The Hosting I provide is managed so I take care of the day to day running and maintenance of the server.